In a recent SCMP article, Dr Andy Xie discussed 'common prosperity' in China, the future of a socialist market economy and more.
Here is an excerpt:
The Chinese leadership is talking about common prosperity as a policy driver. This could be a cue for those with great wealth to recycle it back into society, the so-called third round of distribution. Together with other recent changes to how the economy is run, the China model seems to be taking shape.

Chinese leaders call the country's economic model a socialist market economy with Chinese characteristics. It might sound like a mouthful, but three of those words – Chinese, socialist and market – are taking on proper substance now.

The socialist bit of the Chinese model is in focus because of the policy momentum for the third round of distribution. The suspicion that great wealth has been acquired through mandarin-merchant collusion – the age-old Chinese business model – makes it popular.

In the imperial era, China was quite egalitarian. Otherwise, it could not have fed hundreds of millions on so little land. Great wealth was mostly acquired by the mandarin class through corruption. A new emperor would sometimes cut off the heads of some mandarins who got very rich under his father's reign.

That was an efficient way of recycling wealth, but we are not so brutal any more. Now, wealthy people have the option to donate to approved charitable foundations.

Is this fair? China's wealth accumulation over the past four decades has been built on cheap labour. China has invented no commonly used products, in sharp contrast to Japan. Big wealth has often been acquired with the help of powerful mandarins, or just luck.

Hence, taking that wealth away has few consequences in terms of efficiency. Donations, the modern equivalent of cutting off heads at the wet market at the crack of dawn, seem like a reasonable compromise.

The China model appears to have these key elements: state capital occupies strategic heights; private capital takes the competitive bits; successful big private companies become subject to tight state control; the small enterprises that employ most people are left alone; great wealth is recycled back into society; and, nobody touches the business of thought control but the government.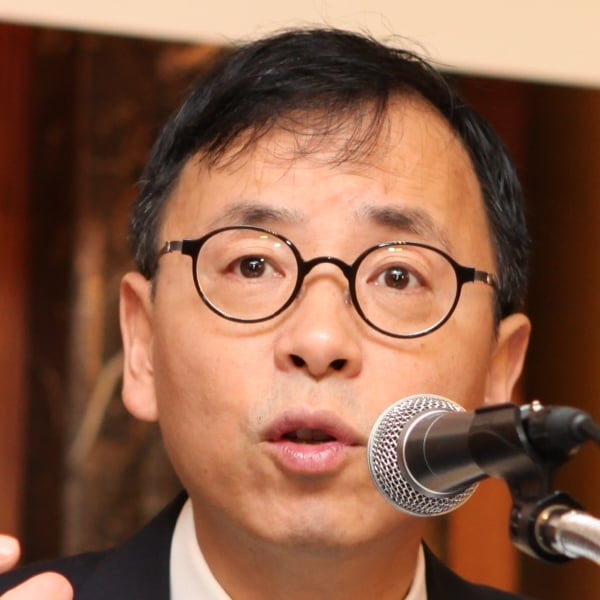 Dr Andy Xie 謝國忠 is a renowned Chinese economist based in Shanghai who has been named one of the "50 Most Influential Persons in Finance" by Bloomberg.
Andy Xie's skill and has been tried and tested through the years. He is one of the few economists who has accurately predicted economic bubbles including the 1997 Asian Financial Crisis and the more recent subprime meltdown in the United States.
He joined Morgan Stanley in 1997 and was Managing Director and Head of the firm's Asia/Pacific economics team until 2006. Before that, Andy spent two years with Macquarie Bank in Singapore an associate director in corporate finance and  five years as an economist with the World Bank. Dr Andy Xie is currently a director of Rosetta Stone Advisors.
Dr Xie earned a PhD in economics in 1990 and an MS in civil engineering in 1987 from the Massachusetts Institute of Technology.
Contact us to have Dr Andy Xie speak at your upcoming event.