Dr Andy Xie, renowned Chinese economist, opined that if Biden is elected, he will likely roll back tariffs and give China a short respite. To reset ties, however, Beijing needs to offer concrete action on tackling climate change and market reciprocity as a down payment.
Here are some highlights:
If Biden does win, it would be the first time in the modern era that a virus had influenced such an important political change. Given that the United States is the world's most powerful country and that the Democrats and Republicans are diametrically opposed on most issues, Covid-19 may have put the world on a different trajectory.

But Biden is not Obama 2.0. Trump was elected in 2016 over issues that his predecessor, Barack Obama, failed to address, such as stagnating incomes and rising inequality, which Trump successfully linked to competition from immigration and international trade. The virus may have dented Trump's appeal but the need to address these issues remains. If Biden fails to do so, he will be a one-term president too.

Any changes in US domestic policy under a Biden administration would matter to the world, and have an especially big impact on export-driven East Asia.

—

The US is, by far, the largest consumer market in the world, and the dollar is the default currency for global trade and capital flow. Any foreign policy changes would also have an impact; in particular, how Biden handles the US rivalry with China, which would affect investment decisions across East Asia.

Biden is likely to roll back the Trump tax cuts introduced in 2017, which are estimated to cost the government US$2.3 trillion over 10 years.
These cuts mostly benefit businesses and rich people, who are likely to have put the extra money into the stock market – a major force in the Trump bubble. As the tax cuts never translated into a significant consumption boost, such a change wouldn't have any meaningful impact on East Asian exports.
Biden could also introduce "millionaire taxes" on both individuals and families. A 50 per cent marginal tax on income above US$1 million is likely. This would affect the consumption of luxury goods but not the products that East Asia mostly manufactures.
Read the rest of the article here.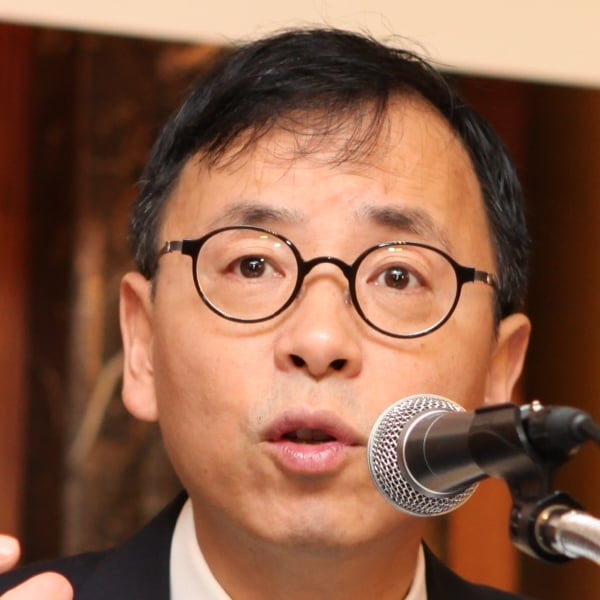 Dr Andy Xie 謝國忠 is a renowned Chinese economist based in Shanghai who has been named one of the "50 Most Influential Persons in Finance" by Bloomberg.
Andy Xie's skill and has been tried and tested through the years. He is one of the few economists who has accurately predicted economic bubbles including the 1997 Asian Financial Crisis and the more recent subprime meltdown in the United States.
He joined Morgan Stanley in 1997 and was Managing Director and Head of the firm's Asia/Pacific economics team until 2006. Before that, Andy spent two years with Macquarie Bank in Singapore an associate director in corporate finance and  five years as an economist with the World Bank. Dr Andy Xie is currently a director of Rosetta Stone Advisors.
Dr Xie earned a PhD in economics in 1990 and an MS in civil engineering in 1987 from the Massachusetts Institute of Technology.
Contact us to have Dr Andy Xie speak at your upcoming event.