Dr Andy Xie, in his recent article published in SCMP, opined that:
China's financial system could soon be strong enough to withstand a stronger yuan, leaving the US vulnerable to a currency shock
Floating the renminbi could tip the US deeper into inflation and turmoil while giving Beijing free rein in international affairs
China is slowly deflating its property bubble and coming to grips with its shadow banking system. Its financial system could be strong enough to withstand a stronger currency in two to three years. At that point, the US could be more vulnerable to a currency shock as its wage-price spiral grows more entrenched.

China could float its currency then, potentially pushing the US into crippling turmoil amid a spiral of devaluation and inflation. Beijing would gain significant freedom in international affairs.

The Fed's loose monetary policy has weakened the US for decades, substituting competitiveness with cheap debt to sustain living standards. This can be seen in the country's rising trade deficit and stagnant wages, leaving the underlying rot to continue to pile up.

The US system has not crashed because the currency peg channels the productivity of Chinese workers into supporting the US dollar. By letting inflation take hold, the Fed has given Beijing a chance to tip it over. It has not taken that chance because China is not yet strong enough to withstand a crash like the US saw in 2008.

---

Beijing's decision to deflate the bubble is driven by three factors. First, US-China rivalry has driven up the cost of a crisis, which would cripple the country's ability to compete. The property bubble is already big enough to bring down China's financial system, and further expansion would make it impossible to manage its deflation.

Second, oversupply in smaller cities means further stimulus will only go to Tier 1 cities. This will increase the gap between the haves and have-nots, contrary to government aims for "common prosperity".

Finally, the property bubble's usefulness is eroding. It is really a tax on housing to finance infrastructure construction and urbanisation, both of which have gone far enough already. Slowing down in this area won't be so damaging for the economy. Rather, the bubble bursting is a big tax cut for the household sector and will benefit consumption in the long run.

In short, China is getting its fiscal house in order while the Fed lets inflation run rampant, increasing China's leverage over the US. If the US wants to compete with China, it must start by changing the Fed's approach.
Read the rest of the article here.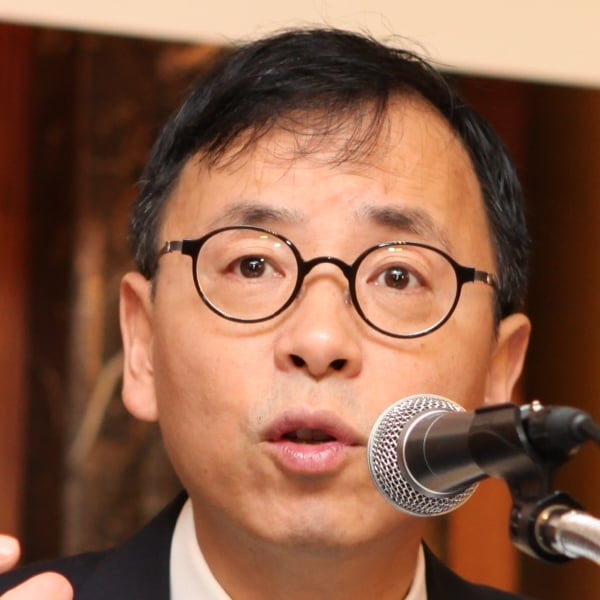 Dr Andy Xie 謝國忠 is a renowned Chinese economist based in Shanghai who has been named one of the "50 Most Influential Persons in Finance" by Bloomberg.
Andy Xie's skill and has been tried and tested through the years. He is one of the few economists who has accurately predicted economic bubbles including the 1997 Asian Financial Crisis and the more recent subprime meltdown in the United States.
He joined Morgan Stanley in 1997 and was Managing Director and Head of the firm's Asia/Pacific economics team until 2006. Before that, Andy spent two years with Macquarie Bank in Singapore an associate director in corporate finance and  five years as an economist with the World Bank. Dr Andy Xie is currently a director of Rosetta Stone Advisors.
Dr Xie earned a PhD in economics in 1990 and an MS in civil engineering in 1987 from the Massachusetts Institute of Technology.
Contact us to have Dr Andy Xie speak at your upcoming event.