In his recent SCMP article, Dr Andy Xie, renowned Chinese economist, opined that inflation is coming, and the world economy's fate depends on the Fed.
Automation has contained China's manufacturing costs. But as the property bubble peaks, capital costs could rise. China's manufacturing may have to raise prices. While the world expects China's rising costs to drive manufacturing elsewhere, it won't happen, at least for the foreseeable future. Prices would have to rise a lot for it to happen – probably 100 per cent. From here to there is inflationary for the world.

Financial markets are terrified of inflation signs. In the coming months, the Fed will try to manipulate the market by persuading it not to worry. One tame inflation figure and the market will be back to its partying ways. But the odds are that inflation is a secular trend.

There are two endings to this story. If the Fed is sincere about maintaining price stability in the long run, it will try to normalise monetary policy soon, and not worry about the impact on the financial bubble. Then the world may experience a period of financial normalisation. Bubbles big and small will burst here and there. After normalisation, we will be back where we were 20 years ago.

If the Fed wants to target asset prices, it will try to explain away inflation again and again. One day, the market will lose its nerve: bond yields will surge and the dollar will plunge. The global economy would enter a dark age.
Read the rest of the article here.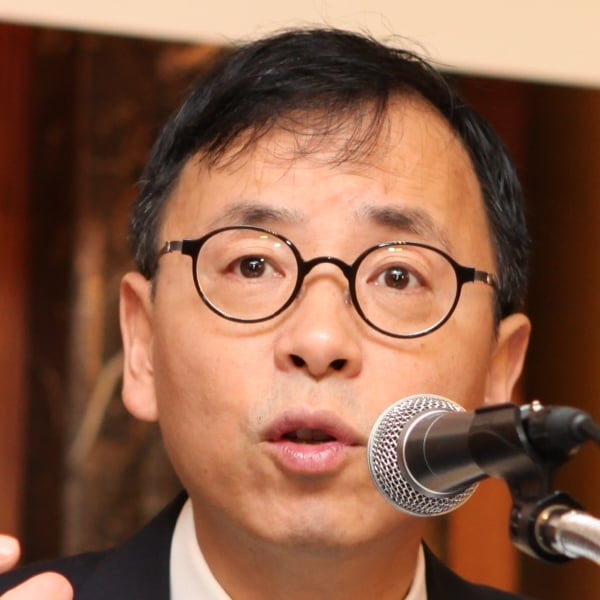 Dr Andy Xie 謝國忠 is a renowned Chinese economist based in Shanghai who has been named one of the "50 Most Influential Persons in Finance" by Bloomberg.
Andy Xie's skill and has been tried and tested through the years. He is one of the few economists who has accurately predicted economic bubbles including the 1997 Asian Financial Crisis and the more recent subprime meltdown in the United States.
He joined Morgan Stanley in 1997 and was Managing Director and Head of the firm's Asia/Pacific economics team until 2006. Before that, Andy spent two years with Macquarie Bank in Singapore an associate director in corporate finance and  five years as an economist with the World Bank. Dr Andy Xie is currently a director of Rosetta Stone Advisors.
Dr Xie earned a PhD in economics in 1990 and an MS in civil engineering in 1987 from the Massachusetts Institute of Technology.
Contact us to have Dr Andy Xie speak at your upcoming event.