Dr Andy Xie shared his insights on the possible impact of conflicts over Taiwan and Ukraine on the global economy in recent SCMP article
Gist:
Financial markets seem in denial as China and Russia seek to roll back US dominance and reassert their own sphere of influence
Any military confrontation would be a shock to the global economy. In particular, war over Taiwan could have devastating repercussions on US corporate profits and the unique role of the dollar
A war over Ukraine would be a shock to the global economy. A conflict over Taiwan could fundamentally change how the global economy works.

In the three decades after the Cold War, America's big corporations have benefited tremendously. They have cut costs through outsourcing, while the Fed has covered up weakening income with cheap debt.

Both top-line and profit margins have increased greatly. This equilibrium is based on the US dollar's unique status as the global reserve currency. The
US has not had to worry about currency consequences from its profligacy. That could all change following a conflict over Taiwan.

---

If a conflict starts, the US would have to decide whether it wants to get involved. If it does, we can kiss the global economy goodbye as the global supply chain would come to a sudden halt.

Even if the US does not get involved, it is likely to kick China out of SWIFT, which would force Beijing to develop an alternative payment system.

As China is a much bigger trading economy than the US, it could develop an alternative to the dollar. If that happens, the dollar's unique status would be over. Americans would have to earn the money first before spending it. That would mean the top line and bottom line for American companies would drop back to the levels of two decades ago.

The US market is currently trading at 200 per cent of GDP on a substantial profit share in the economy and easy liquidity. Both would be gone. The market would probably return to the historical norm of 70 per cent of GDP, and, after losing control of the Asian supply chain, GDP may be smaller too.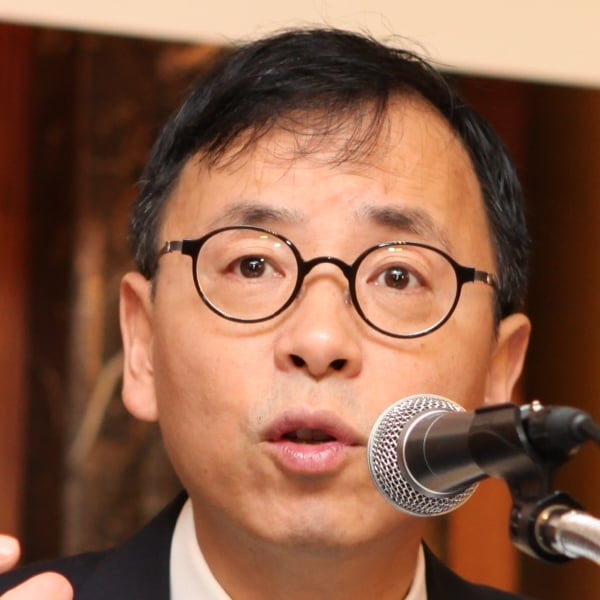 Dr Andy Xie 謝國忠 is a renowned Chinese economist based in Shanghai who has been named one of the "50 Most Influential Persons in Finance" by Bloomberg.
Andy Xie's skill and has been tried and tested through the years. He is one of the few economists who has accurately predicted economic bubbles including the 1997 Asian Financial Crisis and the more recent subprime meltdown in the United States.
He joined Morgan Stanley in 1997 and was Managing Director and Head of the firm's Asia/Pacific economics team until 2006. Before that, Andy spent two years with Macquarie Bank in Singapore an associate director in corporate finance and  five years as an economist with the World Bank. Dr Andy Xie is currently a director of Rosetta Stone Advisors.
Dr Xie earned a PhD in economics in 1990 and an MS in civil engineering in 1987 from the Massachusetts Institute of Technology.
Contact us to have Dr Andy Xie speak at your upcoming event.