WeChat and Tencent expert Matthew Brennan will be speaking at the Tax Free World Association (TFWA) this coming May 7, 2018. Matthew will be a part of the workshop called Seamless Shopping: Travel Retail's Frictionless Future – Session Outline:
The rise of e- and m-commerce has forced traditional modes of retail to rethink the service they offer to shoppers. Younger consumers – especially in Asia – increasingly expect convenience, integrated payment systems and total flexibility, whatever and wherever they buy.

A number of travel retailers are investing in ways to make the airport shopping experience more convenient, adopting new pre-order and payment technology that provides the seamless shopping their customers enjoy elsewhere. But there is still more to do to ensure a frictionless future for travel retail. This workshop will explore how new ways to communicate, to present the retail offer and to accept payment will transform the duty free & travel retail industry just as they are transforming the shopping experience elsewhere.

Among speakers at this session will be Matthew Brennan, an expert on WeChat and co-founder of China Channel, a China-focused tech consultancy and research firm. He will analyse China's digital landscape and its influence on shopping behaviour, in China and beyond. Matthew will be joined at the workshop by King Power Group (HK) Managing Director Sunil Tuli and Global Smiling Managing Director Xin Deng.

The session will be moderated by Colette Doyle, Managing Editor at Frontier and Duty-Free News International magazines.
See the rest of the conference and workshop line-up here.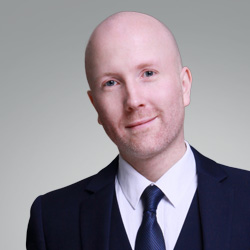 Matthew Brennan 马修 is a well-known speaker and writer about WeChat. His opinions regarding WeChat and the China digital ecosystem are regularly featured in global media (The Economist, BBC, The Financial Times, Forbes, TechinAsia, Campaign Asia, eMarketer). His company China Channel organizes China's largest WeChat marketing conference series for international companies. He works primarily with international businesses to help form and implement their WeChat platform strategy. Co-host of the China Tech Talk podcast produced together with Technode, China's largest English language tech media. Matthew holds 13+ years on the ground entrepreneurial experience in China.
Matthew's speaking topics include:
WeChat: Overview of all the key stats and data about China's dominant social platform WeChat. Matthew covers WeChat's impact on Chinese society, WeChat Pay as a fin-tech disruptor and WeChat's place at the center of China's mobile centric digital ecosystem. How parent company Tencent differs from Facebook and really breaking down exactly how and why WeChat dominates Chinese people's digital lives.
WeChat Marketing: How to set up and sell on WeChat using Official accounts. The business use cases scenarios for WeChat are immense: lead generation, branding, customer service and Social CRM. Presentations can be tailored to specific industries e.g. retail, luxury, and education.
China Bike Sharing: Bike sharing has taken over China in 2017. Mobile payment empowered dock less bike sharing is a uniquely Chinese innovation. Matthew covers history of the industry, the impact on society, major players in the market, Chinese government regulation, business models and monetization channels.
Contact us to engage Matthew Brennan for your next event.