Porter Erisman shared valuable insights on e-commerce models in Asia in his Tech in Asia interview. He elaborated on some of the points also in his latest book "Six Billion Shoppers".
Here are some of the inspiring points that he made:
"Everywhere I went, whether it was India or Southeast Asia or Africa, I saw a common trend – which is that pioneers all tried to apply either the eBay or Amazon model. Even Amazon tried to apply its US model to the China market.

The problem is that to build an Amazon – especially on the original model from the US that was more inventory-led – you need scale and efficiency, both of which are very difficult to get in the early stages of ecommerce in an emerging market. So for example in China, Amazon wanted to apply the US model through their acquisition of the local player [Joyo], but it was difficult because you didn't have efficient logistics and payment yet. For Amazon to try and manage everything in the whole purchase process was just too expensive."
And
"In China there's a saying – "It's better to be the head of a chicken than a tail of the phoenix." That means entrepreneurs would rather run their own business, even if it's making ball bearings, than be working as a middle manager in a big company in China. I see the same thing in India in the spirit of the kirana [small store] – owning a little shop, charting your own destiny, that was the spirit in China of the early ecommerce users.

The big brands and retailers didn't focus on ecommerce because they looked at this data and said, "If only 1 percent of products in China are bought online, why bother? We'll just stick with the traditional retail." So it was the scrappy entrepreneurs who made ecommerce work in China through really a C2C model."
Read the rest of the Tech in Asia article here.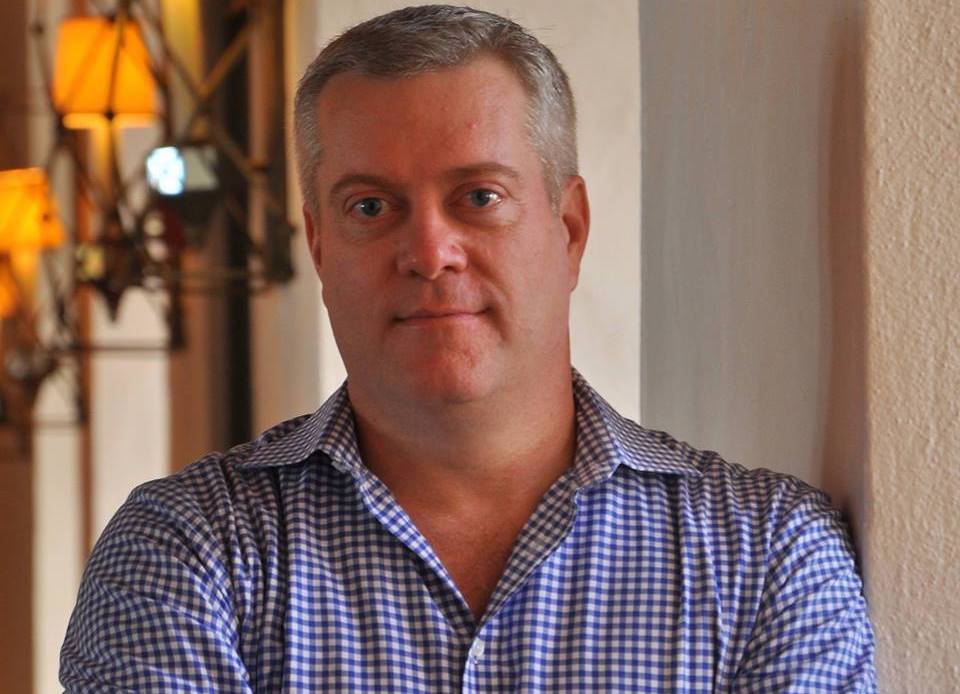 Porter Erisman is an entrepreneur, e-commerce consultant and award-winning filmmaker with more than 20 years of experience in China.
From 2000-2008, Erisman served as Vice-President at Alibaba Group as the company grew from founder Jack Ma's apartment into the world's largest e-commerce company. Based in China, Erisman at various times headed Alibaba's international marketing, website operations and corporate affairs.
After leaving Alibaba, Erisman produced and directed "Crocodile in the Yangtze", an independent documentary film about his experience inside the company. The film screened at twenty film festivals worldwide garnering several awards including "Best Documentary" at the San Francisco United Film Festival and "Best Film on Entrepreneurship" at the Silicon Valley Film Festival. From 2012 to 2014, Erisman traveled with the film to sixty screenings on six continents before selling the film to Bloomberg Television, which broadcast Crocodile in the Yangtze throughout the fall of 2014.
Erisman has spoken at conferences around the world and has been featured in leading media including The New York Times, Wall Street Journal, CNBC, Bloomberg, NPR and the BBC. He is also the author of "Alibaba's World: How a Remarkable Chinese Company is Changing the Face of Global Business" (Palgrave Macmillan, 2015) and "Six Billion Shoppers: The Companies Winning the Global E-Commerce Boom"  (St. Martin's Press, 2017).
Since leaving Alibaba, Erisman has remained involved in startups in developing countries by consulting to e-commerce companies in India, Nigeria, China and Vietnam.
Global E-commerce Boom
China Business
Capturing the China Opportunity
The Alibaba Story
Contact us if you would like to engage Porter Erisman to speak at your next business event.