In his recent SCMP article, Andy Xie posited that the slowdown in Chinese manufacturing and ripple effect on global supply chains will hit the global economy hard, even if a recession can be avoided. He further emphasized that if the coronavirus outbreak cannot be contained by summer, a crash worse than the 2008 crisis awaits America's inflated asset markets.
Here are a few highlights:
Over the past two decades, global supply chains have come to rely on China for cheap components. From automobile and electronics to shoes and garments, sourcing materials and components from China is vital to keeping the global economy humming. If China cannot get back to normal soon, the disruption may push the global economy into recession.

—

China is the largest industrial economy and second largest overall. If its economy slows so much, commodity prices will suffer greatly. The recent fall in oil and iron ore prices are cases in point. That would lead to declining purchasing power for emerging economies.

A slowdown in China alone could trigger a global recession. While the current level of commodity prices doesn't yet imply a global recession, it is quite close. If the prices of oil and iron ore decline by another 20 per cent, a global recession would be upon us.

If the manufacturing disruption lasts through March, production in other industrial economies like Japan and South Korea would be affected. Emerging economies that make shoes and garments will have trouble sustaining production.

The migration of downstream manufacturing to Southeast and South Asia is backed by supplies of materials and parts from China. In this scenario, a global recession becomes highly likely.

—

Liquidity is a necessary condition for a bubble, but not sufficient. It also takes mass hysteria. Right now, this centres around the big tech companies. When speculators realise that bad earnings will stick around for a long time, they may run. The resulting global recession would validate the panic. The coronavirus may just be the "black swan" to end the mania.
Read more about it here.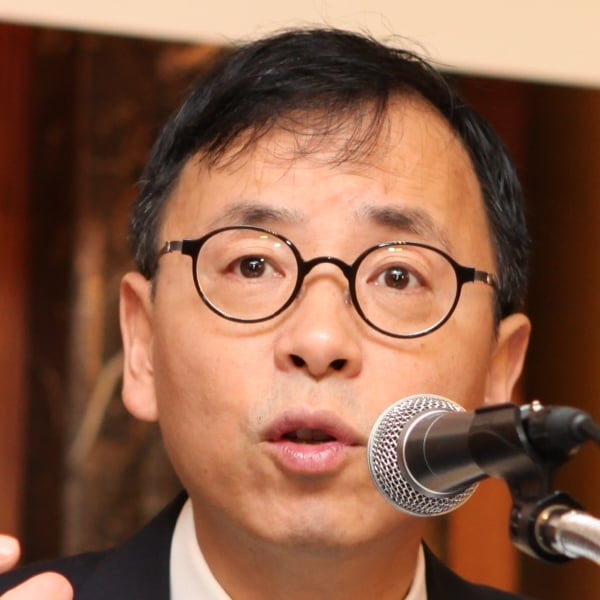 Dr Andy Xie 謝國忠 is a renowned Chinese economist based in Shanghai who has been named one of the "50 Most Influential Persons in Finance" by Bloomberg.
Andy Xie's skill and has been tried and tested through the years. He is one of the few economists who has accurately predicted economic bubbles including the 1997 Asian Financial Crisis and the more recent subprime meltdown in the United States.
He joined Morgan Stanley in 1997 and was Managing Director and Head of the firm's Asia/Pacific economics team until 2006. Before that, Andy spent two years with Macquarie Bank in Singapore an associate director in corporate finance and  five years as an economist with the World Bank. Dr Andy Xie is currently a director of Rosetta Stone Advisors.
Dr Xie earned a PhD in economics in 1990 and an MS in civil engineering in 1987 from the Massachusetts Institute of Technology.
Contact us to have Dr Andy Xie speak at your upcoming event.