Dr Andy Xie 謝國忠, renowned Economist, shared his insights on the recent disturbance in Hong Kong.
The most bizarre development in Hong Kong's real estate market is the rise of nano flats. Hong Kong's developers increase housing affordability by shrinking size. Even these car-sized flats cost about 10 years' income. It is amazing to see how the Hong Kong government or Beijing isn't horrified by this.

To make matters worse, international competition squeezes the locals' income. Foreigners are selected from a much larger pool and are obviously more qualified for high-end jobs. Locals are stuck with low-paying jobs. This makes high housing prices more oppressive.

Hong Kong's average salary was HK$16,791 per month in the fourth quarter of 2018. Based on current property prices, a year's salary could buy you 12 square feet in Hong Kong. But in New York and Tokyo, a year's salary could buy nearly 98.7 sq ft and 80 sq ft of property respectively. Given that usable space in Hong Kong is usually less than the stated floor area, Hong Kong property could come close to being 10 times more expensive than in New York and Tokyo.

When housing is so out of reach, young people obviously lose hope. Any spark could trigger uncontrollable riots. Instead of being amazed by Hong Kong's turmoil, one should wonder why it has taken so long for it to happen. It is because Hong Kong people could absorb more blows than elsewhere before going berserk. The same condition would have set off riots in New York or London a long time ago.

We should not belittle political issues. There are many that the Hong Kong government should address. But economic issues are clearly driving Hong Kong's social divide. Twenty-two years after the handover, Hong Kong's housing market has crushed the dreams for most young people without rich parents. This happens in a city with less land developed proportionally than in Guangdong.

What's really puzzling is why Beijing doesn't see this. Someone must have covered it with a magic cloud to stop it seeing something so obvious.

China is proposing the China model of development. Its essence is an autocratic government delivering what people want. If you want to confine people in a box, better make it comfortable. Otherwise, people break out. It is freedom or comfort. Hong Kong better deliver one.
Read more about it here.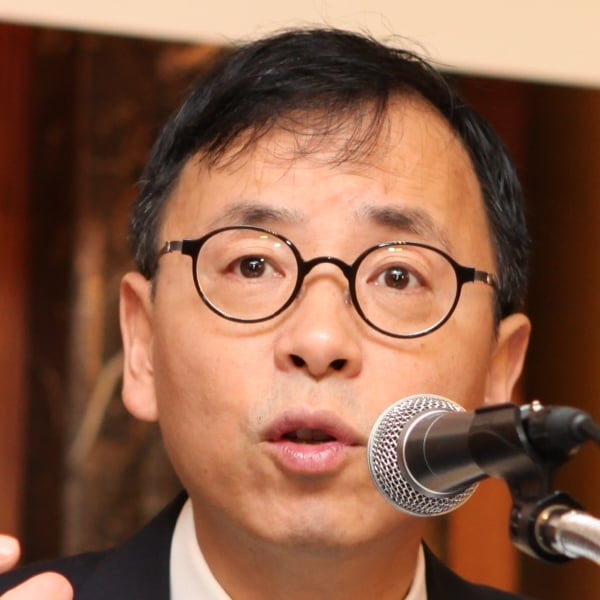 Dr Andy Xie 謝國忠 is a renowned Chinese economist based in Shanghai who has been named one of the "50 Most Influential Persons in Finance" by Bloomberg.
Andy Xie's skill and has been tried and tested through the years. He is one of the few economists who has accurately predicted economic bubbles including the 1997 Asian Financial Crisis and the more recent subprime meltdown in the United States.
He joined Morgan Stanley in 1997 and was Managing Director and Head of the firm's Asia/Pacific economics team until 2006. Before that, Andy spent two years with Macquarie Bank in Singapore an associate director in corporate finance and  five years as an economist with the World Bank. Dr Andy Xie is currently a director of Rosetta Stone Advisors.
Dr Xie earned a PhD in economics in 1990 and an MS in civil engineering in 1987 from the Massachusetts Institute of Technology.
Contact us to have Dr Andy Xie speak at your upcoming