Dr Andy Xie, renowned economist, opined that Ukraine crisis could spell a drawn-out war that will hit financial speculators hard. With no swift resolution to the Ukraine war in sight and a risk of the conflict spreading, markets must wake up to the reality of massive energy and food supply shocks. The likelihood that financial bubbles will burst, triggering a global recession, is growing by the day.
Here are some highlights:
Markets continue to underestimate the effects of the Ukraine war, and will be shocked again in the coming weeks. The odds of financial collapse and a global recession are rising rapidly.

…

The EU's response has been much stronger than expected – it has unveiled a plan to cut Russian gas imports by two-thirds within a year – because its people have shown more willingness to bear hardship at home. But it has so far stopped short of an energy import ban. This position may become untenable as public pressure mounts. Oil and gas prices could then surge past historical highs.

The resulting rise in inflation would force the US Federal Reserve and European Central Bank to increase interest rates. The sharp drop in trade for oil importers like India and the EU will push their economies into recession. Such a supersized energy shock has not been priced into the market at all.

—

Meanwhile, a shock to global food supply is already unfolding. Russia and Ukraine together account for about 30 per cent of the global grain supply. The price of wheat has risen around 30 per cent since the war began.

This is likely to be just the beginning. Many poor countries in Africa and the Middle East depend on imported food. If food prices double or triple, much of the world will face the spectre of social instability.

—

Thus, as war rages on and the Russian economy stabilises, Western anger may turn to China. Sanctions could make their way there. The resulting disruption to supply chains would trigger a global collapse.
Read the rest of the article here.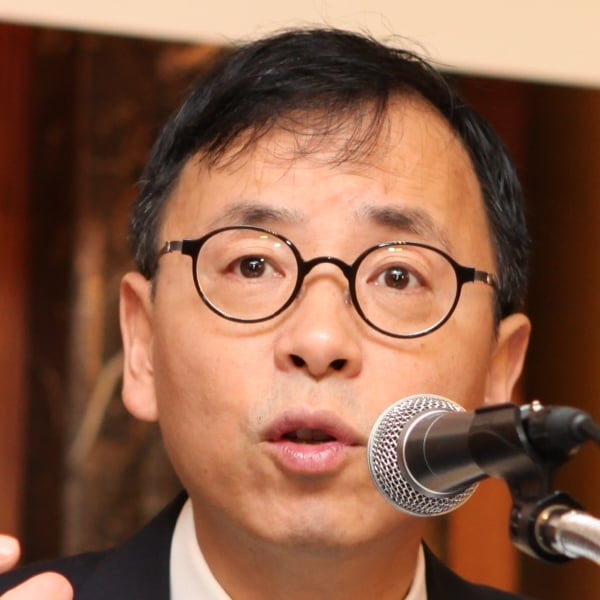 Dr Andy Xie 謝國忠 is a renowned Chinese economist based in Shanghai who has been named one of the "50 Most Influential Persons in Finance" by Bloomberg.
Andy Xie's skill and has been tried and tested through the years. He is one of the few economists who has accurately predicted economic bubbles including the 1997 Asian Financial Crisis and the more recent subprime meltdown in the United States.
He joined Morgan Stanley in 1997 and was Managing Director and Head of the firm's Asia/Pacific economics team until 2006. Before that, Andy spent two years with Macquarie Bank in Singapore an associate director in corporate finance and  five years as an economist with the World Bank. Dr Andy Xie is currently a director of Rosetta Stone Advisors.
Dr Xie earned a PhD in economics in 1990 and an MS in civil engineering in 1987 from the Massachusetts Institute of Technology.
Contact us to have Dr Andy Xie speak at your upcoming event.