Renowned economist Dr Andy Xie shared vital insights on restoring peace in Hong Kong, in his recent opinion piece for South China Morning Post.
Dr Xie believes that to be able "to restore peace to Hong Kong, big businesses, developers, homeowners and the tax man must all accept the pain of drastic economic reform." 
High land prices have raised much revenue for the Hong Kong government. While they are in fact indirect taxes, the government can claim they are business revenue that makes possible low direct taxes, or none at all, for most people. The perception that little or no tax is being paid has given the government extraordinary freedom of expenditure, whether it is extraordinarily low welfare subsidies for the poor or generous compensation for government employees.

The Hong Kong dollar's peg to the US dollar has deepened the flaws in the system. The US Federal Reserve has been pursuing an expansionary monetary policy over much of the past three decades. Hong Kong is effectively importing super-low interest rates via the currency peg.
It covers up the burden of housing debt and allows developers to constantly push up prices, while exposing Hong Kong's labour force to unchecked international competition. Hong Kong's currency peg is a key factor in the unfairness of its economic structure. It should be abandoned at an opportune time.

To overcome the land crunch, Hong Kong must remove the incentive to hoard land. Unless the system changes, any new initiative to increase supply is likely to get bogged down in a political mire. This is how the current system works.
A remedy would be to introduce a high land appreciation tax; 60 per cent is a good number to start with. The tax should be assessed and collected annually. When such a tax is introduced, the government would suddenly find zero resistance to its initiative to increase land supply.
Read more about it here.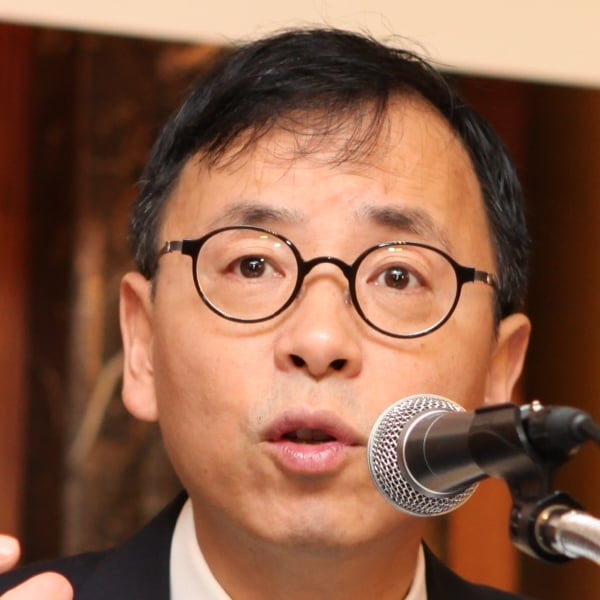 Dr Andy Xie 謝國忠 is a renowned Chinese economist based in Shanghai who has been named one of the "50 Most Influential Persons in Finance" by Bloomberg.
Andy Xie's skill and has been tried and tested through the years. He is one of the few economists who has accurately predicted economic bubbles including the 1997 Asian Financial Crisis and the more recent subprime meltdown in the United States.
He joined Morgan Stanley in 1997 and was Managing Director and Head of the firm's Asia/Pacific economics team until 2006. Before that, Andy spent two years with Macquarie Bank in Singapore an associate director in corporate finance and  five years as an economist with the World Bank. Dr Andy Xie is currently a director of Rosetta Stone Advisors.
Dr Xie earned a PhD in economics in 1990 and an MS in civil engineering in 1987 from the Massachusetts Institute of Technology.
Contact us to have Dr Andy Xie speak at your upcoming event.