In a recent opinion piece for SCMP, Dr Andy Xie discussed the continuing China-US rivalry, how both industries are becoming more powerful and more.
Here are some highlights:
Beijing is cracking down on tutoring businesses in its latest move to reshape China's economy. Internet companies have also been under scrutiny for some time. Many actions fall under the murky policy goal of reducing neijuan, which translates as involution or "wasteful churning".

China's intensifying rivalry with the United States appears to be the catalyst for reducing neijuan and increasing efficiency. But the story is much more complicated. Keeping the ruling party at the centre of everything is behind almost every decision in China.

—

The Communist Party feels that China's rivalry with the US is an existential threat. If it fails, it won't have a second chance. The US, however, can collapse and rise again. It has the institutional resilience that China doesn't. This is why China is detoxing when the US is still focused on giving people a good time with borrowed money.

Over the past two decades, China and the US have embarked on an era of asset inflation, underpinned by what was effectively a dollar-yuan peg, and supported by the productivity of hundreds of millions of underpaid Chinese workers. It has been about who could leverage up.

In China, the state-owned financial system favours those with connections. The US is not so dissimilar. It gives the masses capitalism, that is, Americans compete against the Chinese to keep inflation low, while the Federal Reserve offers quantitative easing "socialism" in the asset markets.

As US speculators become super-rich and powerful, they increasingly influence the government to keep the game going. The political backlash led to Donald Trump's election as US president. Now, Joe Biden is borrowing trillions of dollars to give the masses "socialism". But, when its available to everyone, rampant inflation isn't far away.
Read more about it here.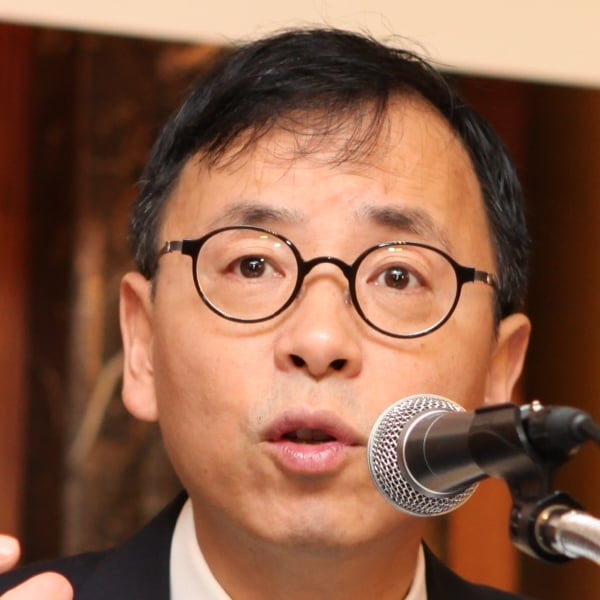 Dr Andy Xie 謝國忠 is a renowned Chinese economist based in Shanghai who has been named one of the "50 Most Influential Persons in Finance" by Bloomberg.
Andy Xie's skill and has been tried and tested through the years. He is one of the few economists who has accurately predicted economic bubbles including the 1997 Asian Financial Crisis and the more recent subprime meltdown in the United States.
He joined Morgan Stanley in 1997 and was Managing Director and Head of the firm's Asia/Pacific economics team until 2006. Before that, Andy spent two years with Macquarie Bank in Singapore an associate director in corporate finance and  five years as an economist with the World Bank. Dr Andy Xie is currently a director of Rosetta Stone Advisors.
Dr Xie earned a PhD in economics in 1990 and an MS in civil engineering in 1987 from the Massachusetts Institute of Technology.
Contact us to have Dr Andy Xie speak at your upcoming event.