In a recent media interview with CNBC, Edith Yeung of Proof of Capital opined that China's virtual currency may be rolled out within a year. In the video below, she says the Chinese government has been "really thoughtful" about the digital currency electronic payment framework and its rollout.
Read more about it here.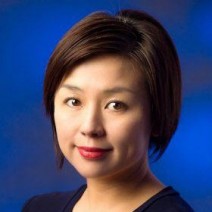 Edith Yeung is a venture capitalist, technology executive, and a China Internet expert. She is also the author and creator of the China Internet Report, an annual report on China technology trends widely popular among investors and corporate executives.
Selected by Inc's Magazine as one of the Silicon Valley investors you must know, Edith Yeung is a partner at 500 Startups – the world's most active early seed investor. She has invested in over 40 mobile, AI and blockchain startups including Silk Labs (acquired by Apple), Fleksy (acquired by Pinterest), Human (acquired by Mapbox), AISense, DayDayCook, AppOnBoard, Hooked, Oasis Labs, Stellar, Solana, CoCos-BCX, Palantir and many more.
Before 500, Edith was previously a GM at Dolphin Browser, a Sequoia-backed mobile browser with over 150 million installs worldwide. Edith also worked with many Fortune 500 companies such as Siebel, AMS, AT&T Wireless and Autodesk.
She has been featured on CNBC, Wall Street Journal, SCMP, BBC, Bloomberg, CBS, NPR, TechCrunch, Asia Society, The Economist and many more.
Edith's speaking topics are:
Technology Trends
China Technology and Start-up Scene
AI
Blockchain
Autonomous vehicles
Contact us if you would like Edith Yeung to speak at your next event.